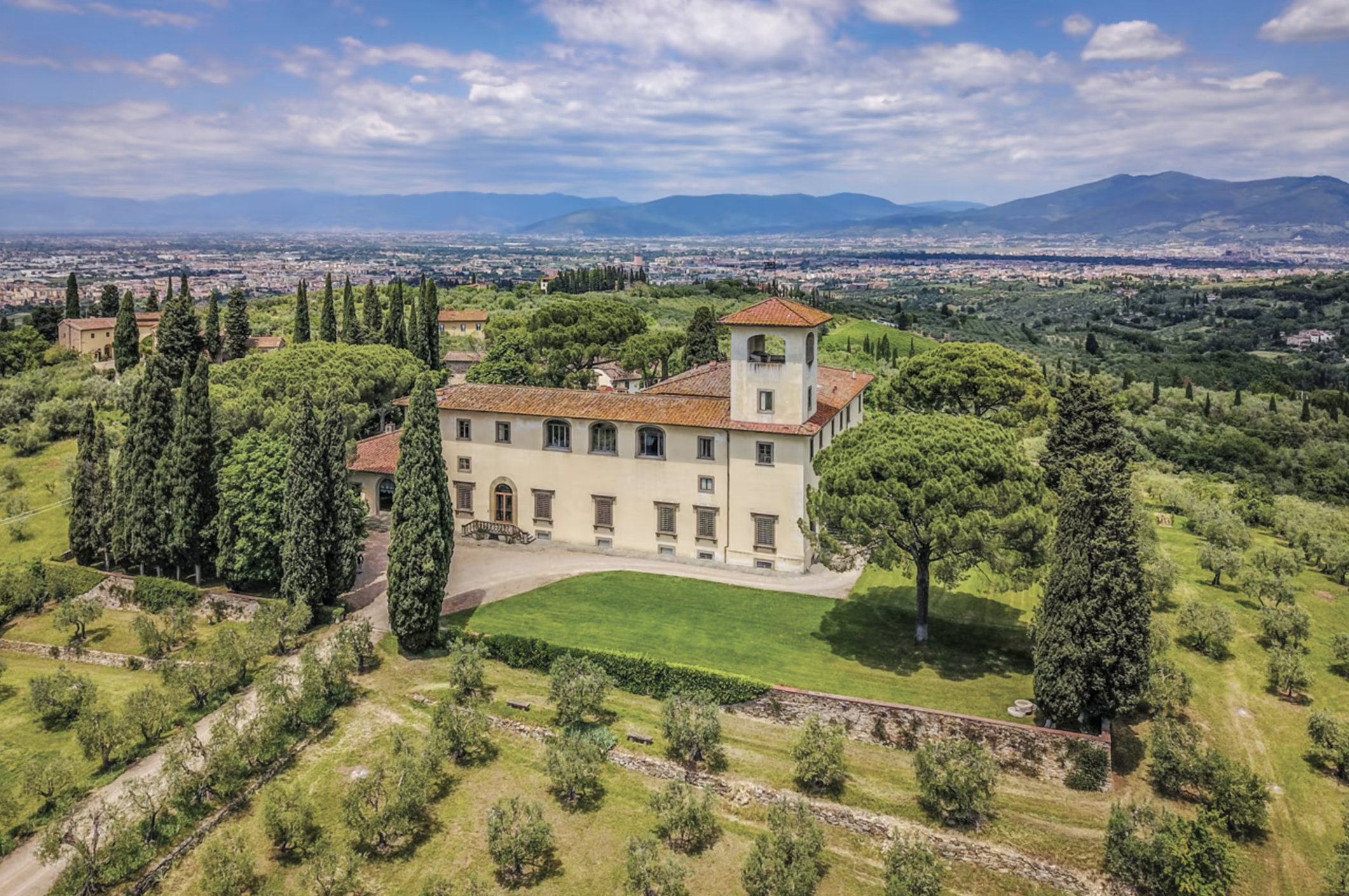 Tuscany's Allure: International Buyers Seek Italian Dream Homes
The allure of overseas adventures and the favorable exchange rate are attracting a growing number of international buyers to the Italian region. Hamid Zeighami, the CEO of R Courier in Toronto and a devoted Italy enthusiast, fulfilled his lifelong passion for the country by purchasing a home in Florence last year. Zeighami's decision to choose Tuscany for his vacation home was part of a larger trend, as inquiries from international buyers looking to purchase properties in Italy increased by 126.65% compared to pre-pandemic figures in 2019, according to gate-away.com, a property platform for overseas investors in Italy. Specifically, American interest in Italian real estate saw a significant rise of 223% in 2022 compared to 2019.
Zeighami explains, "I chose to buy a property in Tuscany after visiting multiple times. The strong dollar, the opportunity to secure a favorable price for a home, and my desire to spend more time abroad following the pandemic lockdown were all contributing factors. Ultimately, I wanted a place with character and a rich historical background."
The allure of Tuscany has attracted Americans for centuries, driven by the region's picturesque countryside, vineyards, and the wealth of art, architecture, and history found in cities like Florence, Lucca, Pisa, and Sienna. The desire to own a house in Tuscany, as depicted in Frances Mayes' 1996 memoir "Under the Tuscan Sun" and movies like "Made in Italy," is not a new concept. However, the reassessment of lifestyles prompted by the pandemic, coupled with the strong value of the American dollar compared to the euro, has fueled a new wave of property purchases in Tuscany.
According to Danilo Romolini, sales manager of Romolini Immobiliare, Italy's affiliate of Christie's International Real Estate, "Once pandemic restrictions were lifted, we witnessed unprecedented activity. People wanted to break free after the lockdown. Italy's beauty and its potential as a getaway destination played a significant role."
The familiarity of Italy, particularly Tuscany, played a crucial role in generating intense interest in the region. Diletta Giorgolo Spinola, head of residential sales at Italy Sotheby's International Realty, explains, "Tuscany's reputation and recognition make people feel secure when purchasing property here. Moreover, our high-speed train system allows easy access to Rome, Milan, and Venice in less than 90 minutes. Our region offers a healthy lifestyle with ample opportunities to spend time outdoors."
Financial considerations have also played a significant role in recent property purchases. Romolini explains, "During and after the early stages of the pandemic, interest rates were exceptionally low, attracting both Italian and foreign buyers to invest in Italian real estate. Additionally, the strong dollar attracted a greater number of Americans than ever before."
Tuscany is the most sought-after destination in Italy for individuals searching for properties on the Gate-away website, accounting for 23.24% of all inquiries. Towns like Lucca, Florence, and Fivizzano rank among the top five most requested Italian locations. According to the same website, the preferred regional choice for American buyers in Italy is Lake Como in Piedmont, followed by Chianti and Lunigiana in Tuscany.
While the traditional desire to renovate villas was prevalent two decades ago among international buyers, the trend has shifted significantly. Spinola notes, "Nowadays, around 80% of buyers prefer turnkey properties. They lack the time to manage renovations and don't want to wait for completion. About 20% of buyers are willing to invest in houses requiring minor updates, such as kitchen or bathroom renovations, that do not involve lengthy permission processes."
Most American buyers intend to use their Italian homes as secondaryhomes or vacation properties. Romolini states that those planning to visit in winter often seek apartments in cities, while those visiting in spring and summer tend to prefer villas with pools.
Zeighami, for instance, purchased an apartment in Florence for approximately 1.6 million euros, intending to use it for vacations and to spend more time in the city. Many of Romolini's clients share the preference for villas or estates, especially those producing wine or olive oil, which serve as holiday retreats.
Buyers seeking properties in the countryside typically look for larger properties with at least an acre of land, according to Spinola. These buyers value ample space for entertaining guests, as well as features like swimming pools and vineyards or olive groves that yield their own bottles. Often, they outsource the harvest to nearby farmers, who keep half the harvest for personal use and bottle the rest for the homeowners.
While renovated villas are easier to rent out, they can sometimes be overpriced. However, Romolini notes that foreign buyers are rarely willing to undertake major renovations unless the property is in a perfect location with exceptional views and ample land and home size.
Proximity to basic services in a nearby town and a location within an hour's distance from Florence are crucial priorities for most buyers, says Romolini.
Financing options for purchasing properties in Tuscany vary. Romolini mentions that many buyers, particularly high-net-worth individuals, pay in cash. However, financing strategies based on domestic assets are also available. Jonathan Kessler, head of credit and cash management solutions for PNC Bank, suggests alternative methods such as cash-out refinancing, home equity lines of credit (HELOCs), or selling securities to generate the necessary funds. Kessler advises considering all options and being mindful of currency exchange rates.
Other factors to consider when purchasing property overseas include the tax implications for foreign buyers. Zeighami emphasizes the importance of having a reliable agent and legal assistance, as navigating the paperwork can be challenging. He found it necessary to consult an Italian law firm recommended by Romolini to address tasks such as changing utilities to his name, a process that proved more complex than in his home countries of Canada and the United States.
source: mansion global, blog. This story originally appeared in the June 2023 issue of Penta magazine. picture sources: romolini immobiliare - christie's international real estate and upsplash