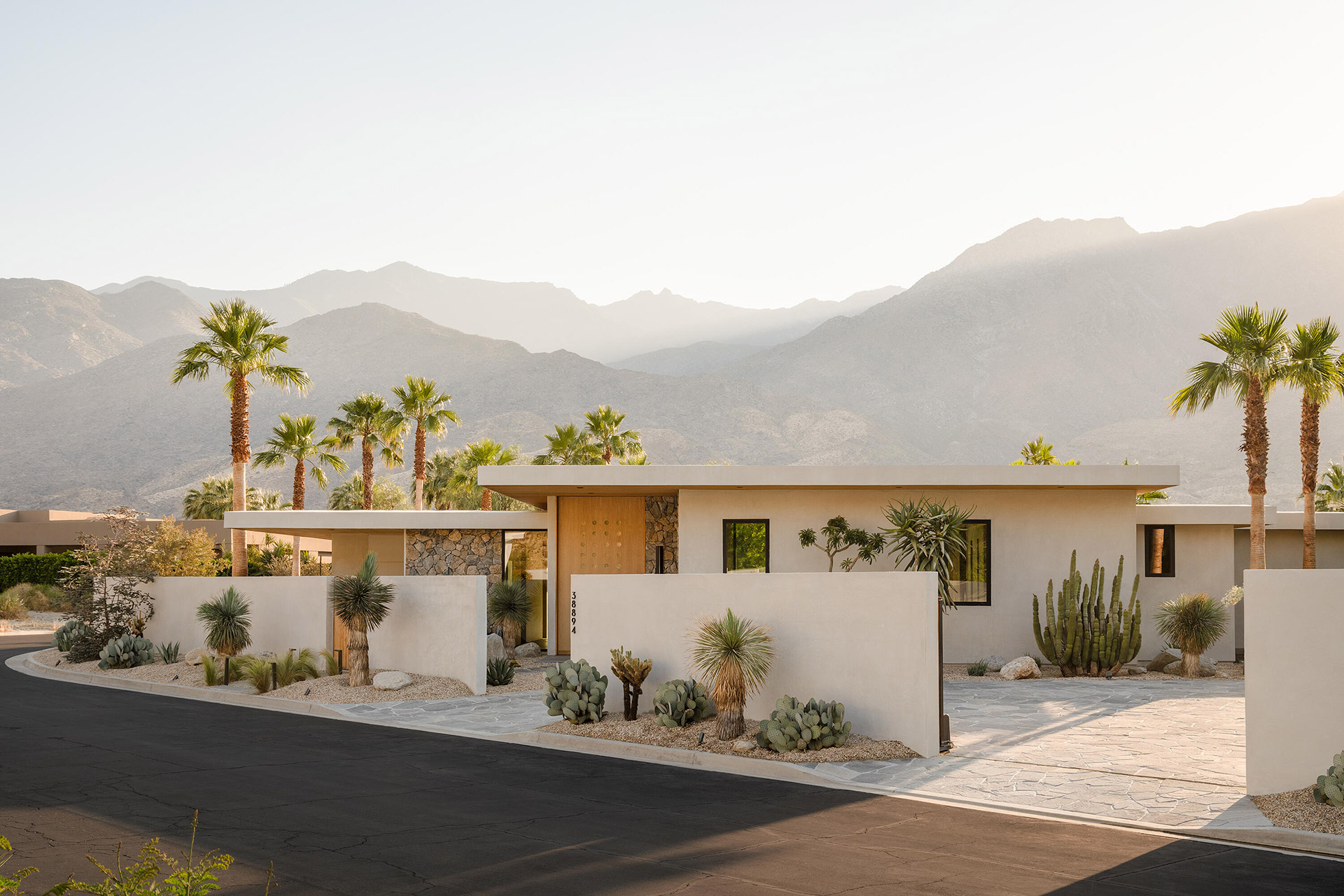 The Trinidad Circle House: A Modern Desert Retreat in Palm Springs
Discover the epitome of modern desert living with the Trinidad Circle House, a breathtaking residence that captures the essence of mid-century design in Palm Springs. With its clean lines, stone facade, and sleek aesthetic, this 4,185-square-foot home exudes timeless elegance. Step inside to find a contemporary interior adorned with soft neutral tones, featuring concrete, wood, and warm white walls. Designed to embrace outdoor living, the U-shaped layout of the living spaces creates an inviting interior courtyard. Get ready to be mesmerized as we explore the remarkable features and architectural excellence of this exceptional property.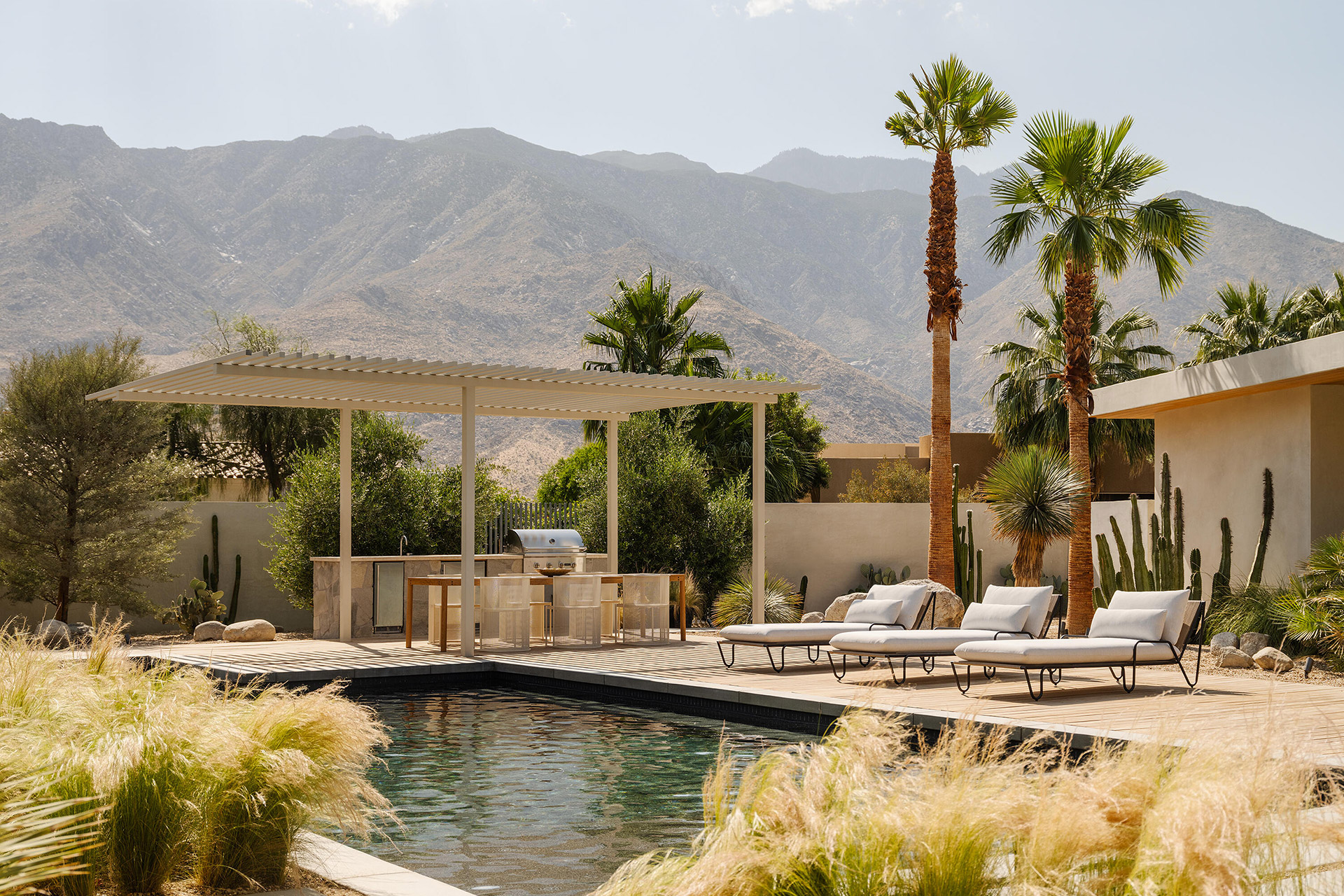 A Contemporary Oasis: The Trinidad Circle House offers a seamless blend of indoor and outdoor living, providing a private oasis for relaxation and entertainment. Eleven-foot sliding glass doors effortlessly connect the interior to the outdoor terrace, revealing a stunning pool, spa, kitchen, and lounge area. Here, you can bask in the warm Palm Springs sun and enjoy the company of friends and family against the backdrop of the dramatic desert landscape and majestic mountain peaks. The thoughtfully designed landscaping adds to the charm, seamlessly integrating the property with its natural surroundings.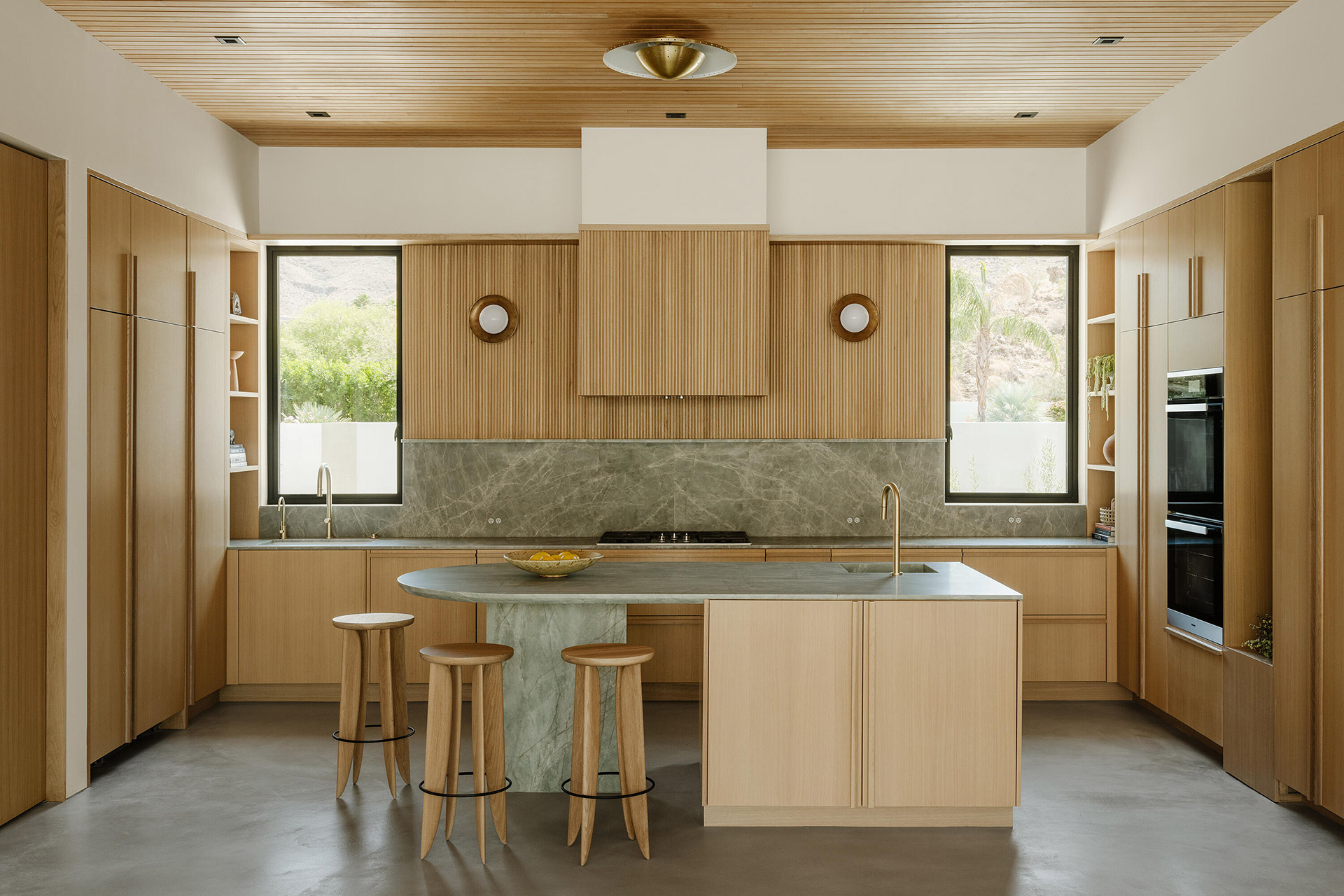 A Design Pedigree: Renowned developer Beau Laughlin of Framework Design + Build, in collaboration with Studio AR&D, crafted this architectural masterpiece. Drawing inspiration from the pioneers of desert modernism, the Trinidad Circle House pays homage to the tradition of clean lines and organic materials. Laughlin expanded upon the original plans to create a contemporary desert compound, boasting a U-shaped layout with five bedrooms surrounding a spacious outdoor leisure area. With panoramic mountain vistas in every direction, this exclusive property is situated in the gated Parc Andreas neighborhood of South Palm Springs, offering maximum privacy and breathtaking views.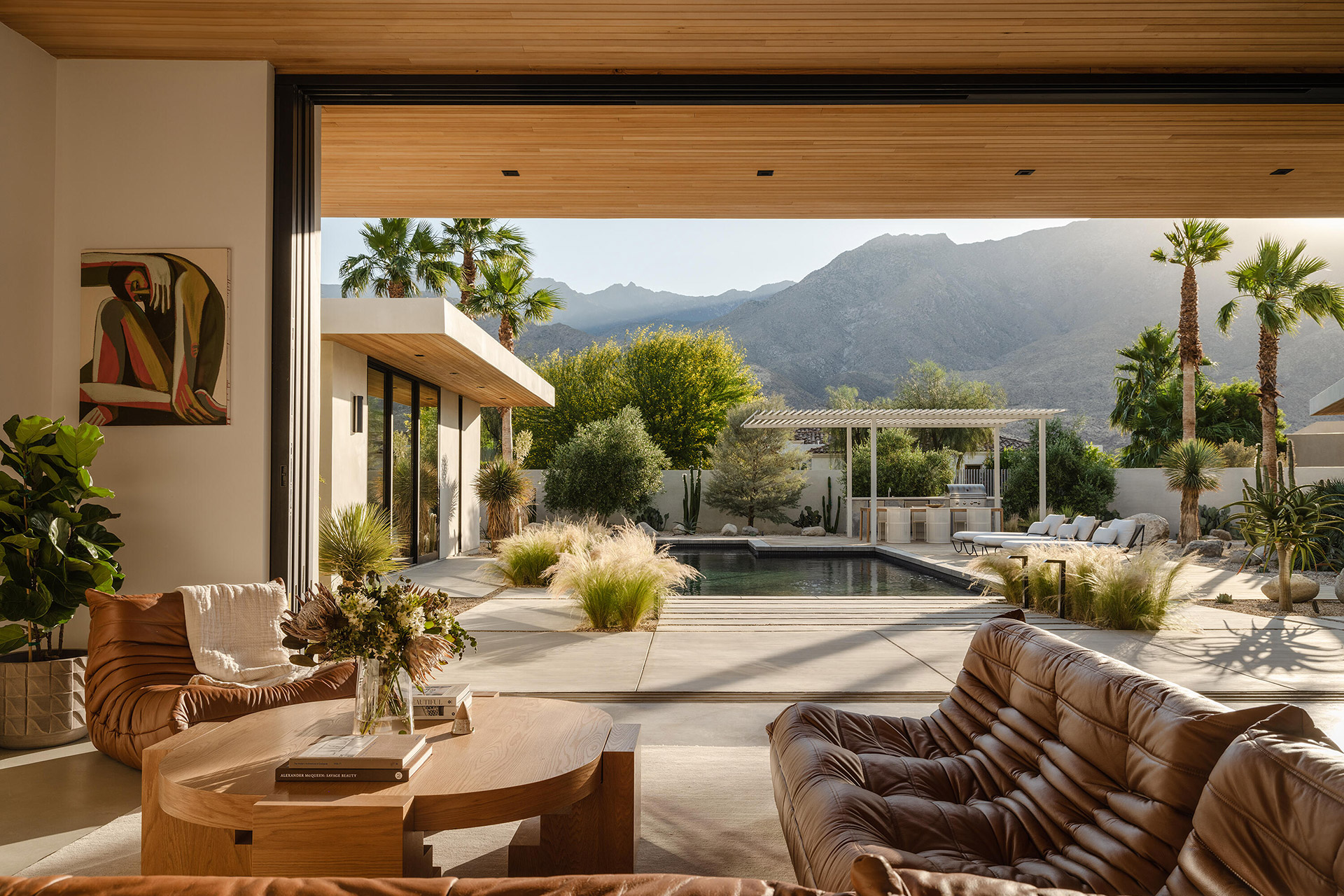 Unparalleled Luxury: As you step inside the Trinidad Circle House, you'll be greeted by a stunning interior that seamlessly merges with the outdoor landscape. A grand 24-foot expanse of 11-foot tall Fleetwood sliders effortlessly opens to create an expansive indoor/outdoor living experience. The outdoor leisure area is a true haven, featuring a resort-sized pool and spa, a fully equipped outdoor kitchen, a cozy firepit area, and exquisite landscaping. The Garapa wood decking and cantilevered pergola add a touch of sophistication, framing each element while capitalizing on the breathtaking views.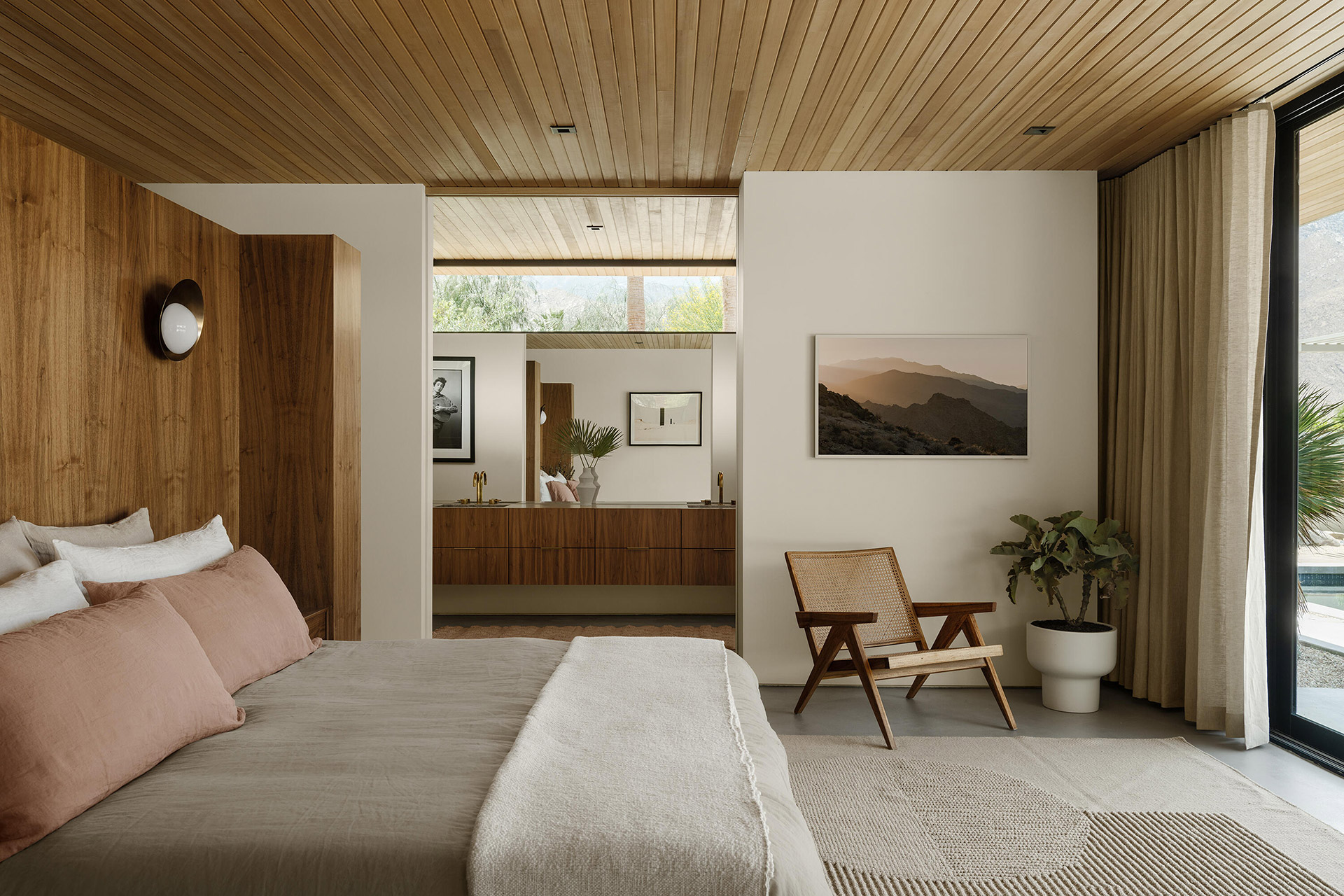 Impeccable Craftsmanship and Sustainability: The Trinidad Circle House is a testament to meticulous craftsmanship and sustainability. Every detail has been carefully considered, utilizing locally sourced materials and exceptional finishes throughout. The property features a 4-unit split HVAC system and 28 solar panels, embracing sustainability and energy efficiency. With a double-gated motor court and a 6-foot perimeter wall, the sense of a private oasis is further enhanced, ensuring complete tranquility and security.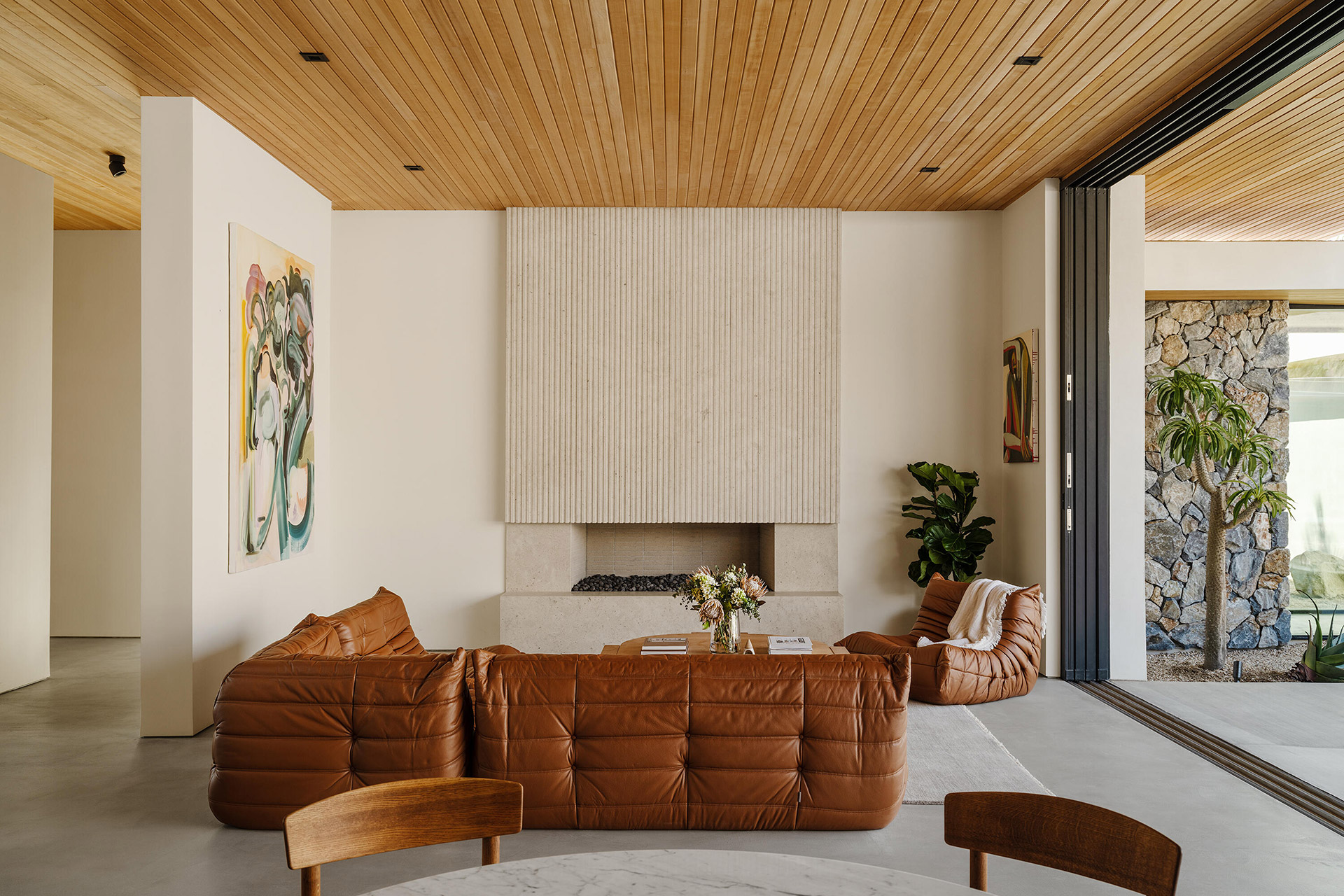 The Trinidad Circle House is a true architectural gem, representing the pinnacle of modern desert living in Palm Springs. Its clean lines, contemporary design, and seamless integration of indoor and outdoor spaces offer an unparalleled lifestyle experience. From the stunning interior to the remarkable outdoor leisure area, every aspect of this property has been thoughtfully crafted to create a private oasis amidst the mesmerizing desert landscape. With a pending sale at Compass, the Trinidad Circle House presents a rare opportunity to own a piece of architectural brilliance in one of the most coveted locations in Palm Springs.
source: uncrate, compass. picture source: uncrate, compass.