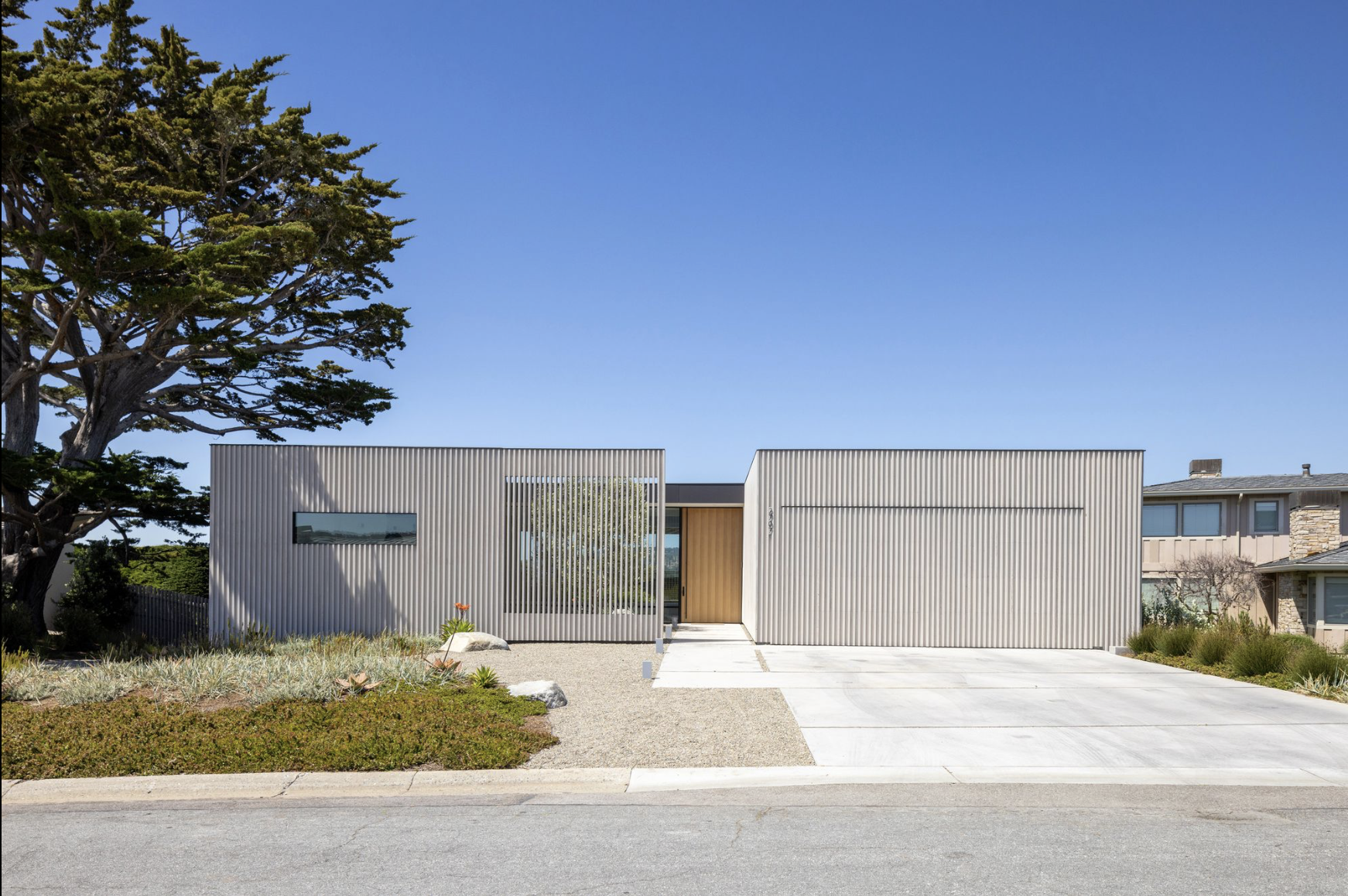 Discover 'Mullet House': A Contemporary Twist on Carmel's Iconic Architecture
Nestled in the picturesque community of Carmel, California, where whimsical house names abound, Marguerite Woung-Chapman and Stan Chapman decided to bestow their newly built dwelling with a witty moniker that paid homage to its contemporary take on modern architecture.
Amusingly dubbed "Mullet House," the clever reference draws a parallel to the 1980s hairstyle with its business-like front and a party-like back. From the street, the house appears unassuming, its front walls shielded by ribbed slats of white painted cedar, hinting at the intriguing design concealed beyond. A peek through an entryway's glass wall reveals glimpses of the interior and the captivating valley views.
Inside, the home unfurls into multiple levels, with glass walls and courtyards offering sweeping vistas of the beach and mountains. Its discreet boldness, carefully curated by Susan Collins Weir of Studio Collins Weir, embraces clean-lined yet textured furnishings, embodying a sense of quiet strength that befits the couple's taste.
To blend harmoniously with nature, the $9 million property was thoughtfully positioned as close to the front property line as possible, a departure from the norm in Carmel Meadows. The resulting open-air bridge, acting as a patio for dining and lounging, connects the two sides of the house, suspended above a sunken outdoor conversation pit with a cozy fire pit at its center.
Marguerite and Stan's love story is equally captivating—originating from vastly different backgrounds, they found a delightful blend of intellect and curiosity in each other. After a series of renovations in Houston, the couple sought a retirement haven near water, mountains, and city amenities, ultimately settling on Carmel Meadows after a fateful visit. Their decision led to the creation of "Mullet House," a cherished abode that fulfills their desires for the perfect retreat.
source: mansion global luxury real estate blog, originally posted by the wall street journal. written by Nancy Keates and photographs by Vivian Johnson.