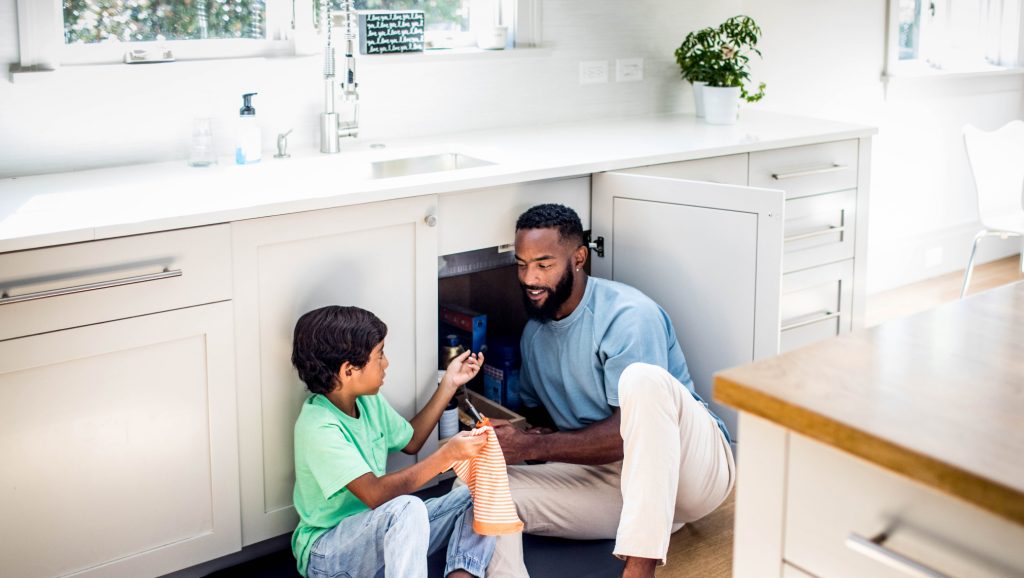 Home Maintenance Made Simple
Whether you've been living in your home for decades or just moved in, consistent maintenance is crucial to preserve its condition and enhance its appearance. Ignoring necessary repairs or updates may lead to significant issues in the future, affecting both the functionality and value of your property. The good news is, it's never too late to start a regular maintenance routine for your home, as what you do now will contribute to its long-term well-being.
Regular Inspection and RepairsSet a biannual reminder to thoroughly inspect your home inside and out. Walk around the exterior and go through each room, paying attention to any water-related problems, signs of wear and tear, or other issues requiring attention. Create a detailed checklist to ensure nothing is overlooked. Timely identification and fixing of problems can help you avoid more extensive and costly repairs down the line.
Protecting the ExteriorYour home's roof, gutters, downspouts, and siding act as its protective armor. Any compromise in these components can lead to vulnerability in your home's structure. While inspecting the perimeter, be on the lookout for loose, missing, or damaged shingles and siding, and don't forget to clear leaves and debris from gutters and downspouts. Water intrusion through a damaged roof or gutter can cause severe damage to your walls, basement, or foundation. Also, be cautious of any exterior damage that may provide entry points for pests and address such issues immediately. If you notice signs of carpenter ants, termites, or other pests, consult a professional to handle the situation.
Address Walkway and Patio ImperfectionsGive attention to your walkways, driveway, and patio by visually inspecting them regularly. Use concrete or asphalt patch products to correct any imperfections before they escalate into bigger problems. For wood decks, apply stain every two to three years to prevent water damage. If you have a paver patio, keep it clean and weed-free, and add sand between joints when necessary. Pressure-wash your walkways, patio, deck, and siding at least once a year to remove harmful mold and mildew.
Check Essential FeaturesApart from the exterior, essential features like the furnace, plumbing, and windows deserve careful attention. Regularly replace the furnace filter every one to three months and have professionals inspect your HVAC system, fireplace, and major appliances yearly. Small leaks can quickly escalate, so be vigilant in checking for water issues in bathrooms, kitchen, laundry room, and basement. If you have a sump pump in your basement, ensure it's working correctly.
Inspect and Address Interior MaintenanceKeeping your home clean is essential for maintaining its best condition. Regularly clean kitchen cabinets with hot, soapy water to remove accumulated grime, and scrub bathtubs and showers to prevent mold buildup. Replace any moldy caulk to maintain a hygienic environment. Clean up spills and dirt immediately to prevent damage to surfaces and floors and reduce the attractiveness of your home to pests.
Take care of your appliances by cleaning both their interiors and exteriors. Remove dirt and grease from your washer, dryer, refrigerator, and dishwasher to prevent corrosion and ensure proper functioning. If you have a fireplace, have it professionally cleaned and inspected at least once a year, especially if you use it frequently to avoid creosote buildup, which is a fire hazard. Verify that your home's fire and carbon monoxide detectors are operational and have fresh batteries.
By paying close attention to the details and showing your home some tender loving care, you can ensure it remains in excellent condition and provides a safe haven for you and your family for years to come.
source: adapted from american lifestyle magazine