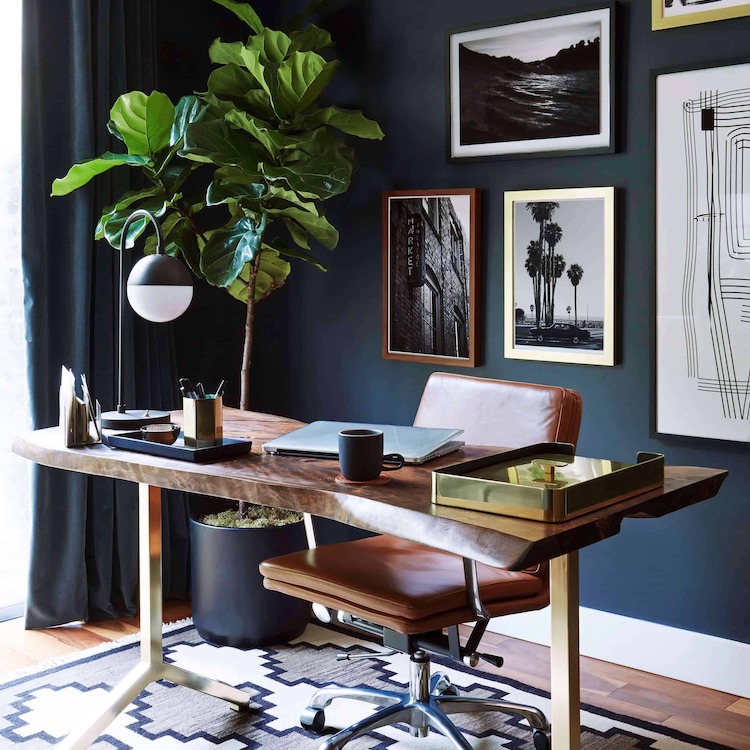 Explore How Dark Colors Elevate Interiors
Radiant and breezy, the era of pristine, all-white expanses has certainly basked in its period of glory. However, with summer gradually surrendering to the embrace of fall, an intriguing shift in design inclinations is coming to light. Behr Paint Company, in a move mirroring this transition, has unveiled their "Color of the Year" selection: an understated yet refined ebony hue named Cracked Pepper. This choice is not founded on mere whim but is substantiated by substantial data. As per their official statement, over fifty percent of Americans perceive black shades as infusing a residence with invigorating dynamism and a contemporary allure.
The ascent of this deep hue over its lighter counterparts as the premier neutral is a logical progression. Black exudes the same enduring and versatile charm that characterizes lighter neutrals like white or beige, but it sidesteps the pitfalls of appearing monotonous or uninspiring. With its suave and theatrical nature, black emerges as an unequivocal strategy to invigorate any color palette.
Certainly, one approach to embracing this trend is to adorn your walls with a coat of jet-black paint. Yet, if you find yourself not entirely prepared to fully immerse into this trend, the following selection of black home decor items serves as a gentle initiation into these darker aesthetics:
source: adapted from the every girl blog, written by Jessica Friedhoff.